2017 CADS-NCD Mount Pakenham Adaptive Snowsports Program!
Serving the west end of Ottawa and Lanark County, the Adaptive Ski Program at Mount Pakenham provides the opportunity for children, youth and adults with disabilities and special needs (both physical and intellectual) to learn to ski through lessons taught by trained volunteers and certified instructors. We are grateful for the generosity of Mount Pakenham owners and management, as well as the dedicated volunteers, all of whom make this program possible. Learn more about us in French.
Page Sections links:
Lessons New Skiers Fees Equipment Volunteers Skiing in Schools
Schedule of Lessons
The regular program operates on Thursday/ Friday afternoons and evenings, as well as Saturdays and Sundays during the day. The Race Program is not being offered this year. Lessons start the week of January 3-8, 2016. The format of the program is similar to a ski school, with approximately one-hour lessons held weekly for eight weeks. Class sizes are from one to four students, depending on the needs and abilities of the skier. This season, we are also planning teen groups on Friday evenings and Sunday afternoons. At the end of the eight weeks, a Skill-a-Thon/year-end party will be held (this year on Sunday, March 5, 2016). Back to top
New Skiers
New skiers are accepted based on the availability of volunteers/ instructors. New skiers must provide a Physician's Referral, and all participants/ volunteers complete a Membership Registration form, including liability and photo releases. With a variety of specialized equipment available to us, we can get most people skiing! We have sit-skis to assist those who have limited or no use of their legs. We have snow sliders (like a walker on skis) to help those with balance issues. And we have lots of other great aids to assist us. Please contact us to discuss your interest in our program. Back to top
Fees
Fees for the winter 2017 session are $225 for the regular instructional program (the race program will not be offered this year). In addition, ALL skiers and volunteers must join CADS-NCD (Canadian Association for Disabled Skiing – National Capital Division) at a cost of $30, which includes liability insurance coverage. This information is on the Membership Application Form accessible on the Registration page. Back to top
Equipment and Lift Tickets
Ski equipment (including boots, skis, poles, helmets and all specialized equipment) and lift tickets are provided for those who need them, at no additional charge.
Participants need only provide a warm snow or ski suit, warm socks and mitts, and a toque or snowmobiling balaclava that will fit under a helmet. Back to top
Volunteers Needed!
We are seeking volunteers to provide assistance to our program participants. If you are at least an intermediate skier, and have your own equipment/ transportation, we will train you in techniques to assist disabled skiers. We will provide you with free lift tickets when you ski with the program and support from certified instructors, including group ski improvement sessions. Volunteer for as little as one lesson per week, daytime or evening. Those with CSIA certification are especially needed, even if it's not current.
Not a skier? Not a problem! We could still use your help with tasks such as newsletter preparation, special events (Skill-A-Thon and year-end party), and fundraising.
Join our team today – register at the Registration page! Back to top
Skiing in Schools
CADS provides support to school groups that have students with special needs in their ski programs. School groups must contact us in advance to make arrangements for an instructor. Please see the Mt Pakenham contact page to make arrangements. Back to top
Contact us today!
….if you are interested in skiing with the program or being a volunteer please see the Mt Pakenham contact page .
Click to Donate to CADS – NCD via Canada Helps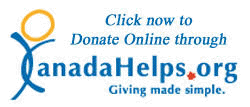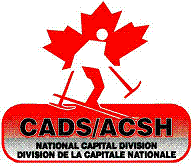 Division Office: 1216 Bordeau Grove, Ottawa, ON K1C 2M7
Charitable Donation Number: 11905-1514-RR0001
Tax Receipts Available