Mont Cascades Program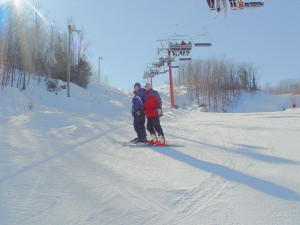 We love to ski .. we love to have fun .. celebrating over 10 years of enthusiastically adopting the "skiing is for everyone" philosophy, we are anxious for our program to start.
As with all others, our program is entirely volunteer based. Ongoing training for the volunteers ensures that we have our "bag of tricks" to help our students in any way we can. Certification is both offered and encouraged in order to broaden the knowledge and acquire as much experience as possible. All our volunteers receive complimentary lift tickets, personal skiing improvement sessions and tons of smiles.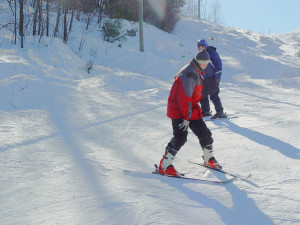 We are always looking for more volunteers in order to accommodate as many students as possible. Our program partners each student with one .. and sometimes 2 volunteers. Safety is always our first concern. Students pay a program fee, however the cost of maintaining the program and obtaining equipment is well over what is collected and we rely on the generosity of corporate sponsors and fundraising efforts as well as community support to keep it going.
Come on out and ski with us!!!
For additional information or if you are interested in volunteering please contact
Theresa Arsenault, Program Coordinator
Email: cads.ncd.mc@gmail.com