CADS – NCD Race Black Diamond Program
For this ski season, the CADS-NCD Adaptive Race team has been significantly restructured and is now composed of three initiatives:
Black Diamond Initiative – advanced recreational skiers and introduction to competition.
SQA Para/AOPRT Partnership Initiative – partnerships with Quebec and Ontario provincial teams
Para-Alpine Partnership Initiative – partnerships with Alpine Canada and the Para-Alpine teams (CPAST)
In order to provide a bridge between CADS programs and the provincial and national para-alpine race teams, we are introducing a Black Diamond initiative that is designed to challenge independent (or nearly independent) skiers or boarders that are looking for new challenges and more advanced training than can be provided in our current CADS-NCD programs.
This style of program has been successfully used in alpine (Carving the Future) and in other sports, including waterskiing.
Whether Black Diamond participants go on to race competitively or continue to enjoy skiing and boarding recreationally, the Black Diamond initiative will promote the advancement of our participant's skiing or boarding skills, knowledge and confidence.
Our motto is "Challenge with a smile!"
For our partnerships with the provincial and national race teams, the athletes will have access to additional funding support as available within CADS-NCD. This may be in the form of bursaries, equipment, donations, or support with sponsorships and marketing campaigns.
The restructured Race program will be concentrating on Long Term Athlete Development (LTAD) principles. By respecting the principles of LTAD, we will ensure that our CADS programs and structure meet the developmental needs of participants in each stage of LTAD.
This LTAD framework includes everyone who is part of the system:
Athletes/Participants – who benefit from excellence in programming and coaching, at all stages of development, and for all levels of interest and ability
Coaches/Instructors – who design and implement athlete training programs that respect the principles of LTAD, and who are trained and evaluated through the National Coaching Certification Program, CSIA, CASI, CSCF, and/or CADS.
Parents – who understand and support the principles of LTAD and their importance in child development, who understand coaching decisions and are supportive partners in participant progression, training and competition
Officials, Sport Leaders and Volunteers – who work within the national, provincial and community level structure; support and respect the principles of LTAD in all decisions.
LTAD supports the four goals of the Canadian Sport Policy:
Enhanced participation
Enhanced excellence
Enhanced capacity
Enhanced interaction
LTAD reflects a commitment to contribute to the achievement of these goals. LTAD has been successfully adopted by numerous Canadian and international sport organizations.
It is participant-centred, coach-driven and administration, sport science and sponsor supported.
Athletes who progress through the stages of LTAD experience instruction, training and competition in programs that have been developed in consideration of their specific biological and developmental needs.
Benefits of the Long Term Athlete Development Framework
Is based on the physical, mental, emotional and cognitive development of children and adolescents. Each of the stages of LTAD reflects a different point in athlete development
Ensures physical literacy upon which excellence can be built.
Builds literacy in all athletes, from early childhood to late adolescence and into adulthood by promoting quality daily physical activity in the schools and a common approach to developing physical abilities through community recreation and elite sport programs.
Recognizes the need to involve all Canadians in LTAD, including athletes with a disability.
Promotes a healthy, physically literate nation whose citizens participate in lifelong physical activity.
Ensures that optimal training, competition and recovery programs are provided throughout an athlete's career.
Provides an optimal competition structure for the various stages of an athlete's development.
Has an impact on the entire sport continuum, including participants, parents, coaches, schools, clubs, community recreation programs, provincial sport organizations (PSOs), national sport organizations (NSOs), sport science specialists, municipalities and several government ministries and departments (including health and education) at the provincial/territorial and federal levels.
Integrates elite sport, community sport and recreation, scholastic sport and physical education in schools.
Is 'Made in Canada", recognizing international best practices, research and normative data.
Learn more about Stages of Long Term Athletic Development
Stages of Long Term Athletic Development
STAGE
DESCRIPTION
WHERE DOES IT FIT?
Skiing For Life
Skiing recreationally, volunteering, maintaining fitness, having fun, sharing with family and friends Involvement for fun, fitness and for the challenge Continue to seek improvement and retain skills and techniques.
CADS-NCD Programs & Black Diamond Initiative
Train to Win
Realization and refinement of winning strategies Podium performances at elite levels Mastery of skiing skills in a competitive environment Continue to stress speed generation through a rhythmical blend of movements in relation to force Techniques become automatic
Para-Alpine Partnership
Train to Race
"Optimizing the Racer" Optimize the engine for specific ski racing competition Master event specific skills and techniques Learn winning strategies Focus on gaining speed, maintain the agility and reaction on skis Maintain and improve good technical skiing in all situations, all conditions Technique will be a function of line, creative variations, physical and cognitive ability, and a personal style that is efficient
AOPRT/SQA Partnership into Para-Alpine Partnership
Learn to Race
"Building the Racer" Gate and race training Train start to finish Develop fitness for ski racing Generate and maintain speed through turns Continue refinement and focus on techniques, timing & coordination, balance I increased ability to self detect and correct Tactics of racing
Black Diamond Initiative into AOPRT/SQA Partnership
Learn to Train

Beginning to focus on sport specific skills Correct, consolidated basic skiing skills foundation Eliminate over rotation;
demonstrate quiet upper body Work on finesse, symmetry, technique Adaptation and consolidation in all planes of balance Coordination and rhythm All terrains and snow conditions Introduction to racing (but not a focus) Introduce self-detect and correct techniques

Black Diamond Initiative
Skier Essentials
Add foundation skills Introduce vertical movement , experiment with fore/aft movements Stance and Balance Angulation, separation, carving basics introduced
CADS-NCD Programs
Gliding Start
Initiation to the sport (first contact) Learn the FUNdamentals (movement, equipment, coordination) – and link them into play (keep it fun!) Build confidence, ski in many types of snow conditions Develop capacity to turn, stop, control speed
CADS-NCD Programs
CADS – NCD Black Diamond
Black Diamond Topics and Skills
The following topics and skills will be covered during the various camps:
FUNdamentals and Foundations of skiing (based upon Long-Term Athlete Development Model)
Intermediate to advanced ski techniques
Equipment and Tuning basics — getting the most out of your equipment, to get the most out of your ski day!
Introduction to bumps (moguls)
Introduction to gates (racing)
Introduction to glades
Skiing in any condition (Powder to ice and everything in between!)
Self-Analysis techniques
Goal setting
Confidence! Stamina! FUN!
Click to Donate to CADS – NCD via Canada Helps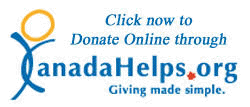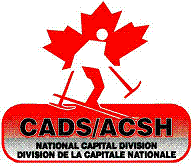 Division Office: 1216 Bordeau Grove, Ottawa, ON K1C 2M7
Charitable Donation Number: 11905-1514-RR0001
Tax Receipts Available