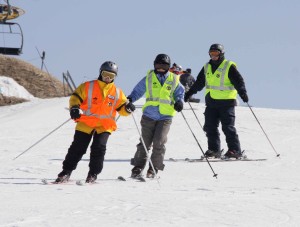 Skiing is for everyone! With the help of volunteer guides, visually impaired and blind skiers from Ski Hawks Ottawa enjoy the challenges and fun of skiing.
Ski Hawks Ottawa offers an alpine ski program for skiers from 8 years to senior adults with a wide range of skiing abilities. The alpine group of about 90 skiers and guides has been skiing at Camp Fortune for more than 30 years. Camp Fortune has provided strong support to the group over the years.
"It's the guides that really make it all possible," says Bruce Meredith, long time member and past Club President. Trained volunteers expertly guide skiers down the slopes, calling out the direction of turns and warning of obstacles ahead. The guides are trained by qualified ski instructors for the disabled who also provide special instruction to the skiers. Safety is of paramount importance. Both skiers and guides are highly visible on the slopes. Skiers wear an orange bib, and guides a yellow bib. Signs are also placed at the bottom of the lift area indicating that visually impaired skiers are on the hill.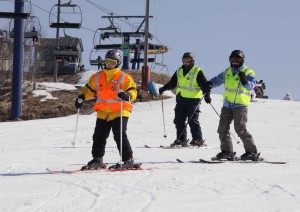 The Ottawa Ski Hawks program runs for ten consecutive weeks at Camp Fortune. Ski Hawks Ottawa is affiliated with both the Canadian Association for Disabled Skiers (CADS) and the Canadian Association for Disabled Skiers – National Capital Division (CADS – NCD). The club takes part in events sponsored by these organizations.
Ski Hawks organizes a registration night in November and registration can also be done on-line at www.events.com using Google Chrome. The registration night always turns out to be a lot of fun as it is a great chance for old friends to get together and catch up on their summer adventures, and more importantly, it's an opportunity for new recruits to learn about the club and meet new people. All members are encouraged to attend this event, or register on-line in November, because early registration makes it easier for the organizers to plan activities for the coming season.
For further information regarding our alpine program, please contact Carolyn Mitrow at (613) 222-7718. See you on the slopes!

The Ski Hawks are proudly supported by the Community Foundation of Ottawa.
Skier Information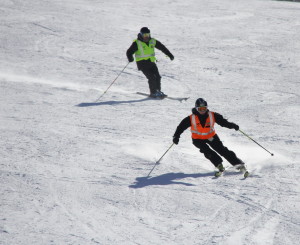 To confirm your attendance please fill out the Weekly Skier Notification by clicking on this link: Weekly Skier Notification Form
This form must be completed and submitted to us prior to 8 PM the Sunday immediately preceding the Wednesday evening skiing event.
On Monday or Tuesday, if you are seeking information or are unable to attend please contact Murielle at (613) 830-8409 or (613) 996-3099.
On the day of the program, if you are seeking information or canceling please contact Robin Morrin (343) 998-6200 or rdmorrin@hotmail.com.
Guide Information
If you are required to pick up a skier, Murielle will call you by Monday evening with her request.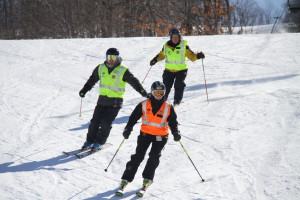 Guides will not be called to confirm their attendance. If we do not hear from you, we will assume that you will be attending each program night.
If you are unavailable to guide or need other information, please call Robin Morrin at (343) 998-6200 before Tuesday at 4:00 p.m . If you have to cancel on Wednesday, please call before 5:00 p.m. If you are calling to cancel after 5:00 p.m. please call Camp Fortune at (819) 827-1717 and speak to the registration desk. They will take a message for Robin.
It is important to let us know as soon as possible regarding your absence in order to help us better manage lift tickets and skier/guide pairing.
Guides should arrive at Camp Fortune between 6:30 PM and 6:45 PM on program night.
Click Here For Tips for Guides of Visually Impaired Skiers or Boarders
Ski Hawks Operations Manual
If you want additional information about how the Ski Hawks organization is run please download our Ski Hawks Operations Manual. For additional information concerning our by-laws of incorporation please refer to our by Laws.
Click here to download a copy of the Ski Hawks English Brochure.
Click here to download a copy of the Ski Hawks French Brochure.
Click here to read the Ski Hawks Ottawa Newsletter Fall 2017.
Click here to download the Ski Hawks Emergency Plan.
Click to Donate to CADS – NCD via Canada Helps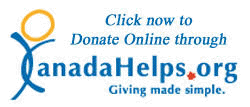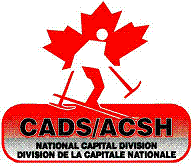 Division Office: 1216 Bordeau Grove, Ottawa, ON K1C 2M7
Charitable Donation Number: 11905-1514-RR0001
Tax Receipts Available