8th Annual CADS-NCD Canadian Veterans' Winter Sports Clinic
February 4th to 9th, 2018 at Calabogie Peaks Resort
CADS National Capital Division (CADS-NCD) oversees six programs and services operating in the regions of Eastern Ontario and Western Quebec, of which the annual CADS-NCD Canadian Veterans' Winter Sports Clinic (WSC) is one.
The aim of the annual Winter Sports Clinic at Calabogie Peaks Resort is to provide adaptive, yet challenging, winter sports instruction for injured soldiers and veterans as part of their ongoing rehabilitation.
CADS-NCD will fund all Canadian participants. Ski equipment with lessons from certified CADS, CSIA and CASI instructors are included in the 5 day clinic as well as all accommodations and meals at Calabogie Peaks. However, all participants, instructors and volunteers are responsible for their own transportation to and from Calabogie Peaks Resort to attend the clinic.
The clinic can support amputees, the para and quadriplegic, the visually impaired, and the full spectrum of cognitive impairment. This week is an opportunity for soldiers and veterans foster a healthy outdoors lifestyle that may not have been previously possible given their injuries. Although the clinic focuses on skiing and snowboarding as the primary means to support rehabilitation through sports, it includes other recreational activities such as sledge hockey and yoga.
If you are interested in participating, instructing or volunteering for CADS-NCD WSC 2018, applications are available up until December 12, 2017.
Participants (Veteran, spouse, or support person)
If you would prefer an alternate format (e.g. PDF to fill out and scan), please contact wsc.calabogie@gmail.com
The Calabogie Winter Sports Clinic depends entirely on sponsorships from associations and private corporations in our community.
Although all instructors give their time freely for this week long clinic, the CADS-NCD Winter Sports Clinic still depends entirely on sponsorships from associations and private corporations in our community. If you wish to directly support the Winter Sports Clinic, please select Calabogie Injured Soldier Winter Sports Clinic when donating using the link below.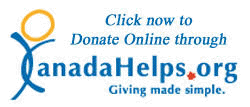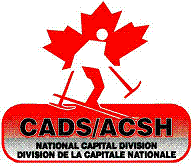 Division Office: 1216 Bordeau Grove, Ottawa, ON K1C 2M7
Charitable Donation Number: 11905-1514-RR0001
Tax Receipts Available